Get To Know The Value Of Frozen Prawn
Posted by Admin on March, 12, 2021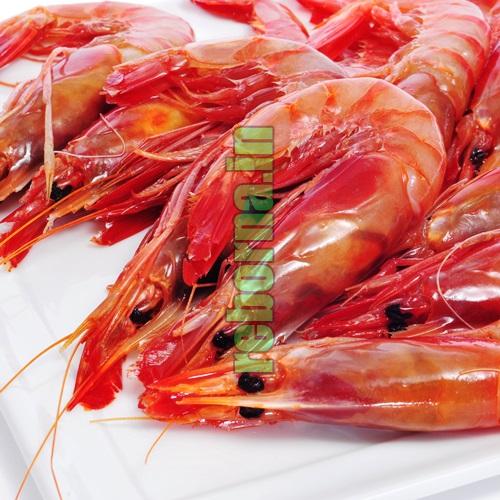 Fishes are rich in protein and in a country like India we get various types of fishes available around us all year long. There are seasonal dishes like the Hilsa which is available in the Deltaic region of West Bengal and there are several other fishes like Salmon and Prawns are available throughout the year. Howsoever it should be noted that all fishes are not available in each part of India and hence importing fishes within the country itself is a very big practice in itself.

How are Prawns Exported Inside The Country?

Prawns are the main catch of the Eastern states like Odisha, West Bengal and parts of Andhra Pradesh. Prawn harvesting is one of the main cultures in these regions of the Eastern states and since the North Indian states do not have enough water bodies they lose out on the process of prawn harvesting. The states of West India also do not specialize in prawn manufacturing or prawn culture because the Arabian Sea does not act as a habitat for Prawns to survive. Thus there are very few areas of India which experiences the fantasy of freshwater prawn. Along with this, there are several Indians who are vegetarians and the North and Western India have more of it as a result prawns cultivation is less in other parts of India.
The other parts of India which do not enjoy the fresh prawn have the option of enjoying frozen prawn. Immediately after a farmer harvests the prawn he freezes it. This is done in order to keep the item from getting rotten. Thus the prawns which are sold in the inland market are frozen prawns.

Why should Froze Prawn Be Purchased?

In India only two states are being able to produce and consume freshwater prawn hence this should be understood that having frozen prawn is not a choice it is the only option. Also, frozen prawns help in reducing the number of germs upon the prawn and restricts the rotting of the Prawns. Thus if you ever want to have red prawn then contact any authenticate frozen red prawn supplier in Bhubaneswar.

The Market and the Consumption

The Bay of Bengal region of India has a lot of potentials to produce the highest number of fishes in the entire World but due to some unavoidable circumstances, there had been comparatively less catch than it should be. There are several natural as well as economical factors that act as a hindrance to the fish catch of India and this is one of the main reason that almost half of the non-vegetarian Indians have to live on frozen prawns.

Tips and Tricks While Buying Prawns

Some certain tips and tricks should be understood while buying Prawns.

• Frozen prawns can be nutritious as well.
• Frozen prawns are to be purchased headless because once frozen it changes the tastes.
• Frozen prawns can be bought with or without the shell. However, it is always better to buy with the shell because of the low cost of the product.
This entry was posted on March, 12, 2021 at 15 : 26 pm and is filed under Frozen Red Prawn. You can follow any responses to this entry through the RSS 2.0 feed. You can leave a response from your own site.